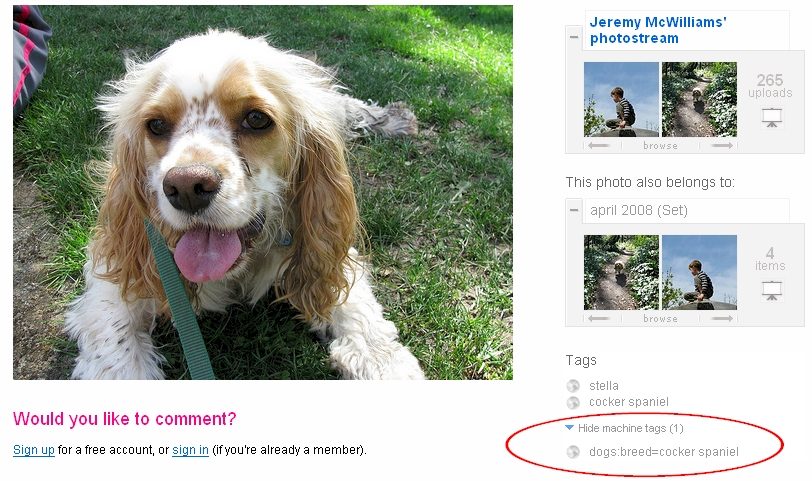 An
article
about
accessCeramics
by Watzek Library's own Jeremy McWilliams' just appeared in the code4lib journal.
Among discussion of machine tags and the applicability of the Flickr platform to library digital collections projects, there is also a great photo of his dog, Stella, who incidentally is an amazing trail runner. I always give Jeremy a hard time about including pictures of family members in presentations and such.
I wonder if I will do such things once kid #1 arrives.